What is BPtrivia?
It's good trivia in your browser. We provide various formats of high-quality trivia that is written for mid-to-high-level players. Take our quizzes, track your stats, and compete against yourself and others! If you're a fan of pub trivia, crossword puzzles, or knowledge in general, you'll love BPtrivia.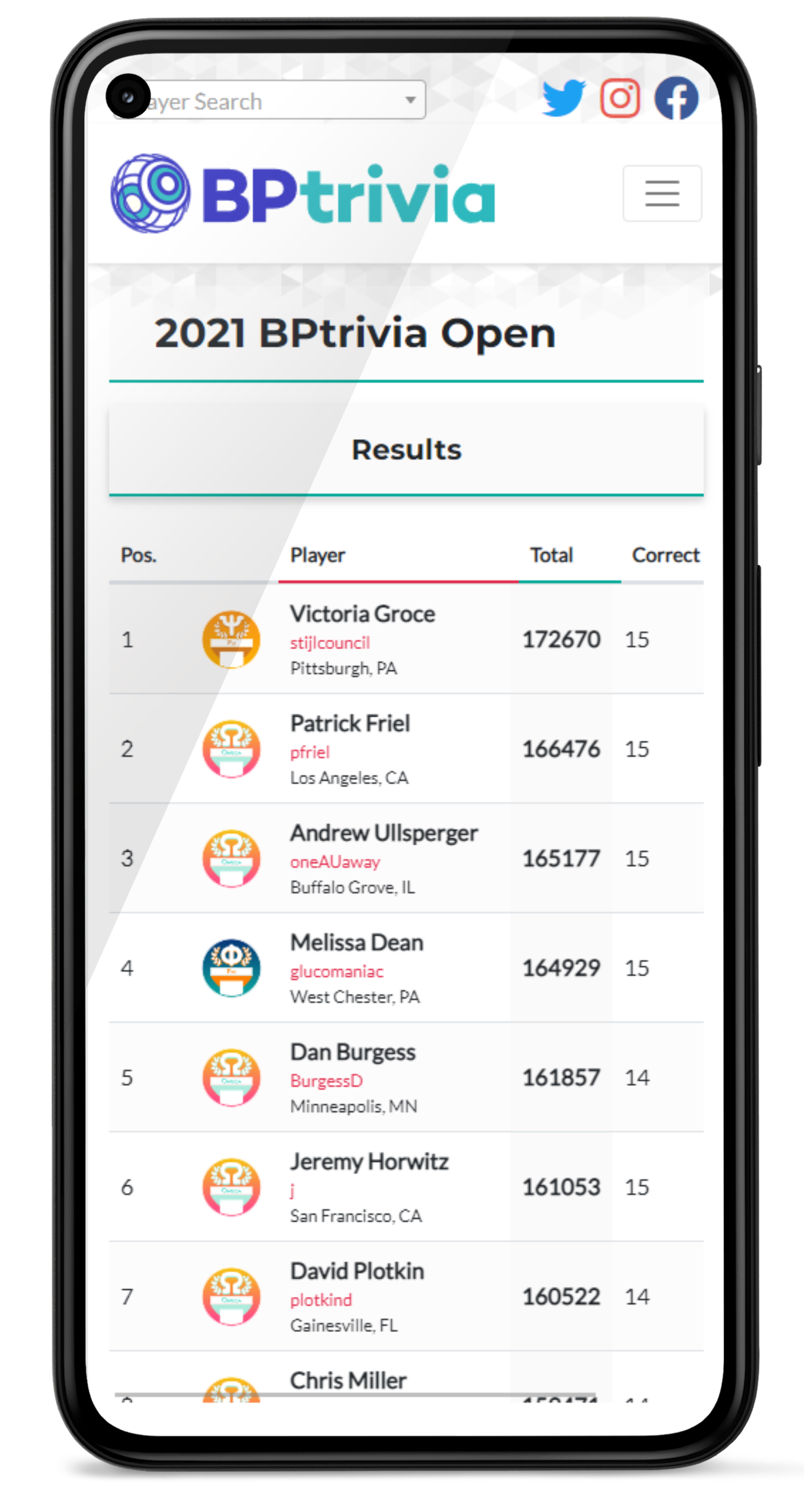 The name of which South American capital city can anagram to become the name of an African country?
A sheet, stones, and brooms are among the equipment used in what sport, sometimes called "chess on ice"?
What Sanskrit word for "a state of spiritual bliss" lends its name to a legendary '90s rock band?
The Championship Series
The BP Championship Series (BPCS) is BPtrivia's flagship trivia league. Earn points by completing quizzes, and see how high you can rank up throughout the season.

The BPCS runs the Monday through Friday on the first three weeks of every month, beginning on the first Monday of the month. We call this period a Split. There is no obligation to play every day, but you'll only earn points for days you submit your quiz. You cannot earn points for past quizzes, so maximize your rank by playing every day!